Sonic Temple Festival

Sonic Temple Festival (formerly known as Rock on the Range) is an annual rock festival in Ohio.
When it was originally known as Rock on the Range, it was held at two venues; MAPFRE Stadium in Columbus, Ohio and Canad Inns Stadium in Winnipeg, Manitoba. Rock on the Range debuted in Columbus on May 19, 2007, and in Winnipeg on June 27, 2009. In September 2018 it was announced that 2018 would be the last year for Rock on the Range.
Rock on the Range 2007
Evanescence played their first show at Rock on the Range in Columbus, Ohio on May 19, 2007.
Setlist
01. Weight of the World
02. Sweet Sacrifice
03. Going Under
04. The Only One
05. Lithium
06. Haunted
07. Tourniquet
08. Call Me When You're Sober
09. Imaginary
10. Bring Me to Life
11. Whisper
12. All That I'm Living For
13. Lacrymosa
14. My Immortal
15. Your Star

Rock on the Range Canada 2011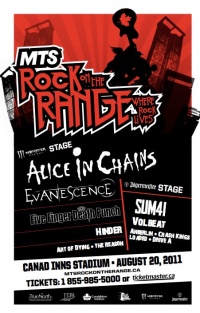 Sonic Temple Festival 2020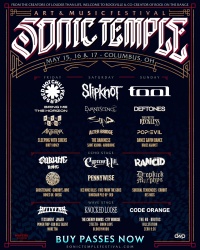 Evanescence announced that they will be performing at Sonic Temple 2020 on May 16th.[1] Visit www.sonictemplefestival.com for tickets!
References
Albums

EPs
Studio
Demo
Live
Compilation

Singles
Promotional singles
Evanescence stuff