Template:News
From The Evanescence Reference
August 14, 2018
In an interview with Loudwire, Amy Lee confirmed that the band will begin writing new Evanescence material next year. Click here to read the article.
August 8, 2018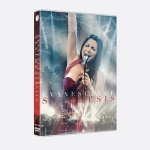 Evanescence have officially announced their Synthesis Live DVD which will be available on DVD, DVD/CD, Blu-ray, Blu-ray/CD and Digital on October 12th. Pre-order your copy here.
August 2, 2018
Evanescence posted a video teaser which includes live footage of the Connecticut show and the date "August 8th". There is speculation that this could be the announcement of the live DVD.
July 28, 2018
Evanescence concluded the first leg of their co-headlining tour with Lindsey Stirling at the Saratoga Performing Arts Center in Saratoga Springs, NY.
July 13, 2018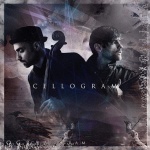 July 12, 2018
Amy Lee confirmed the plan of a new upcoming Evanescence studio album with new material since 2011. "The plan is for us to work on a new album next," Lee said in an interview with Detroit's WRIF 101.1 FM. "We don't have a timeline going on right now — we've been focused on [the Synthesis] tour and this whole crazy massive thing we've been doing. But, yeah, that's totally the plan. You will hear from us."
July 11, 2018