The Open Door/it
The Open Door è il secondo album ufficiale degli Evanescence e complessivamente il terzo album. È stato pubblicato il 30 settembre 2006 in Australia e Italia, il 2 ottobre 2006 in Europa e il 3 ottobre 2006 in Nord America. L'album è stato registrato al The Record Plant a Hollywood, California, e mixato agli Ocean Way Studios nel marzo 2006.
Ha debuttato al 1° posto negli USA, Australia, Germania, Grecia, Giappone e Svizzera ed è salito nella Top 5 in Austria, Canada, Francia, Olanda, Hong Kong, Italia, Nuova Zelanda, Svezia, UK, Irlanda, Korea, Norvegia e Danimarca. Dall pubblicazione ha venduto più di 5 milioni di copie in tutto il mondo.
Il pianoforte è lo strumento principale dell'album.
L'album è stato annunciato al pubblico il 4 settembre 2006.
C'è stato un pettegolezzo secondo il quale un DVD con un concerto del The Open Door Tour sarebbe stato pubblicato. Il pettegolezzo diceva che il DVD sarebbe stato: Evanescence ~ The Open Door Tour 2006, Air Canada Centre.[1]
Nel giugno 2006 (quattro mesi prima la pubblicazione dell'album), Amy aggiunse un intervento su EvBoard.com:
| | | |
| --- | --- | --- |
| | Spero che a voi tutti piacerà la nuova registrazione, io so di amarlo, ma vorrei soltanto commentarlo un attimo - ogni brano ha davvero una propria storia di vita. Sarebbe impossibile giudicare il CD basandosi su un solo brano. Alcune sono molto più forte di quanto lo siamo mai stati prima, alcune più toccanti, alcune più divertenti - L'unica parola sicuramente adatta a descriverle tutte è "più". ...Rileggendo penso che tutto questo non abbia ancora senso senza avere prima ascoltato l'album. Siate soltanto mentalmente aperti, perché non ho cercato di dare alla gente ciò che si aspettava.[2] | |

Amy riferendosi ai titoli dei brani dell'album durante un'intervista:
| | | |
| --- | --- | --- |
| | Sento di essere uscita totalmente dal mio ordine. Sono felice. Mi sento bene adesso. Mi sento libera. Questo è il motivo del nome dell'album The Open Door, perchè mi sento libera come se tutte le porte della mia vita si fossero aperte, e ora posso fare tutto ciò che voglio. | |
Elenco Brani
Versione giapponese (bonus track)

Call Me When You're Sober (Acoustic version)

Primo vinile

Lato A

Lato B

Secondo vinile

Lato A

Lato B
B-Sides
Singoli
Il primo singolo di The Open Door
Pubblicato in formato Digitale il 15 Agosto 2006
Pubblicato in formato CD il 25 Settembre 2006
Il secondo singolo di The Open Door
Pubblicato in formato CD l'8 Gennaio 2007
il terzo singolo di The Open Door
Pubblicato in formato Digitale il 25 Maggio 2007
Pubblicato in formato CD il 25 Maggio 2007
Il quarto singolo di The Open Door
Pubblicazione cancellata in formato Digitale
Pubblicazione cancellata in formato CD
Doveva essere pubblicato nel Novembre/Dicembre 2007

Il quinto singolo di The Open Door
Pubblicato nell'Ottobre 2007
Trailer
Lineup
Ospiti
L'arte di The Open Door
Per approfondire, vedi la pagina Making of The Open Door Cover
Sopra ogni testo, nel libretto, ci sono immagini diverse. Sono analoghe ai testi, questo è lo scopo delle immagini.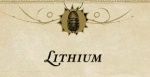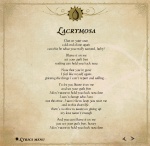 Sweet Sacrifice: una falena, come le farfalle, rappresenta il "Poor sweet innocent thing". Nei simboli psicologici dei sogni[4], la farfalla rappresenta libertà, come in "Now that I'm unchained"; nella simbologia cristiana invece, la farfalla è sia simbolo della resurrezione ed immortalità sia la vanità inutile e la banalità, a causa della sua bellezza e della durata della vita. Il vero significato della farfalla è, in ogni caso, nella sua metamorfosi, dall'uovo, al baco, alla crisalide (che sembra morte), all'insetto con ali e colori brillanti nato grazie al sole. Per questo nell'antichità era già simbolo dell'anima, perché non finisce con la morte. La parte della canzone che rappresenta tutto questo sistema di simboli si trova nel ponte del brano, quando Amy canta "I dream in the darkness, I sleep to die, Erase the silence, Erase my life, Our burning ashes blacken the day, A world of nothingness blow me away".
Call Me When You're Sober: c'è una particolare specie di formica[5], la quale raccoglie la rugiada dalle piante o da scaglie di insetti e psille (un piccolo insetto) per darla ad altri lavoratori poco dopo. Sono una grande fonte di zucchero per gli Aborigeni dell'Australia centrale. Può essere collegata alla dipendenza e alla necessità dell'altra persona nel brano.
Weight of the World e Lithium: in questi testi un ombrello ricorda protezione, qualcosa che non permette alla pioggia di toccarci, come nella parte "Like all my screaming has gone unheard" e "If you love me, then let go of me" da Weight of the World e "Don't wanna lock me up inside" e "Can't break free until I let it go - let me go" da Lithium. L'ombrello ricorda anche Mary Poppins, che lo usava per volare "Freefall, freefall, all through life". In Lithium, la versione digitale ha una larva, come quella dell'inserto del singolo americano.
Cloud Nine: c'è un uccello, analogo alla libertà e connesso ai versi "If you want to live, let live" e "I just want to feel that high".
Snow White Queen: secondo l'ispirazione per il brano [6], una gabbia circonda l'uccello. C'è una malsana adorazione nel testo - "There's nowhere to run", "Soon I know you'll see you're just like me" e "Don't scream anymore, my love, 'cause all I want is you".
Lose Control: nella pagina appare un agnello, citato esplicitamente nel testo, "my lamb". Può esserci una connessione anche con la filastrocca inglese [7] (canzone o poesia tradizionale insegnata ai bambini nello sviluppo del vocabolario) chiamata "Mary Had a Little Lamb", registrata da diversi artisti, collegata alla parte "Mary had a lamb".
The Only One: c'è il Grifone [8], un'animale mitologico che giace su uova d'oro e possiede un grande senso della giustizia; questa è la rappresentazione dello stupore, connesso con l'intera canzone, incluso il titolo.
Your Star: appare un cannocchiale, strumento usato per vedere stelle e pianeti dalla Terra - "I can't see your star".
Good Enough: la collana con il cuore pendente mostra tutto l'amore descritto nel brano.
Posizioni in Classifica
Classifica (2006)
Posizione
raggiunta
U.S. Billboard 200
1
Australia Top 50 Albums
1
Austria Top 75 Albums
2
Belgium Top 50 Albums
9
Canada Top 50 Albums
2
Czech Republic Top 50 Albums
4
Danish Top 40 Albums
5
Estonian Top 100 Albums
4
Finnish Top 40 Albums
5
French Top 100 Albums
2

Classifica (2006)
Posizione
raggiunta
German Top 100 Albums
1
Greek IFPI International Albums Chart
1
Irish Top 75 Albums
3
Netherlands Top 100 Albums
2
New Zealand Top 40 Albums
2
Norway Top 40 Albums
3
Sweden Top 60 Albums
2
Switzerland Top 100 Albums
1
UK Top 75 Albums
2
European Albums Chart
1
Voci correlate
Notes and References
Albums

EP
Studio
Demo
Live
Raccolte
Remix
Cofanetti

Singoli
Singoli promozionali
Evanescence stuff