Lori Lee
From The Evanescence Reference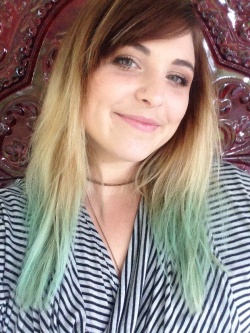 Lori Lee Bulloch is one of Amy Lee's two younger sisters.
She and her other sister, Carrie Lee, provided the background vocals on Call Me When You're Sober.
Lori co-founded and sang lead vocals in two bands; Solstice and Scarlett Seven. Her other musical projects include covering Gotye's Somebody That I Used to Know as a collaboration with Last Day's Riot Productions in 2012, a four-track solo EP, Upside Down on April 30, 2016,[1] and a song called Go Ahead, which was inspired by the orginal animated short, Door, by Andrea Schmitz.[2] It was digitally released on July 22, 2016.[3]
She collaborated with Amy on her children's album, Dream Too Much, and has writing credits for Dream Too Much, I'm Not Tired and The End of the Book.[4]
On April 18, 2018, Lori posted to Twitter that she is currently writing new music.[5]
In 2020, she and her sister Carrie collaborated with Evanescence again by providing backing vocals on Use My Voice off their fifth album, The Bitter Truth.[6]
Discography
Solstice
Cold Day in December
Not Alone
Please Forgive Me
Goodnight
Zombie (The Cranberries cover)
Suffocation
Scarlett Seven
Scarlett Seven [album] (2013)
Solo
Somebody That I Used to Know [Gotye Cover] (2012)
Upside Down EP (2016)
Go Ahead (2016)
External Links
References
Albums

Solo
Compilation appearances
With Evanescence

Singles
Associated acts
Related people
Related organizations
Related