Voice from the Stone
From The Evanescence Reference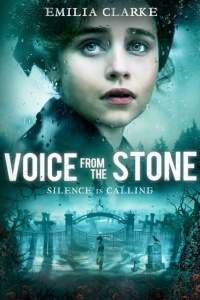 Voice from the Stone is a 2017 American supernatural psychological thriller film directed by Eric D. Howell and written by Andrew Shaw, based on the novel of the same name by Silvio Raffo. The film, shot in Italy, stars Emilia Clarke, Marton Csokas, Caterina Murino, Remo Girone, Lisa Gastoni and Edward George Dring.
The movie's summary on IMDB says: "Set in 1950s Tuscany, Voice from the Stone is the haunting and suspenseful story of Verena, a solemn nurse drawn to aid a young boy who has fallen silent since the sudden passing of his mother."
Amy Lee was asked by the Director to write a song for the closing credits. After watching a rough draft of the film, Amy accepted the offer and co-wrote Speak to Me with the movie's score composer, Michael Wandmacher.
External Links
References